Operation Achievement Provides Unique Mentorship Experience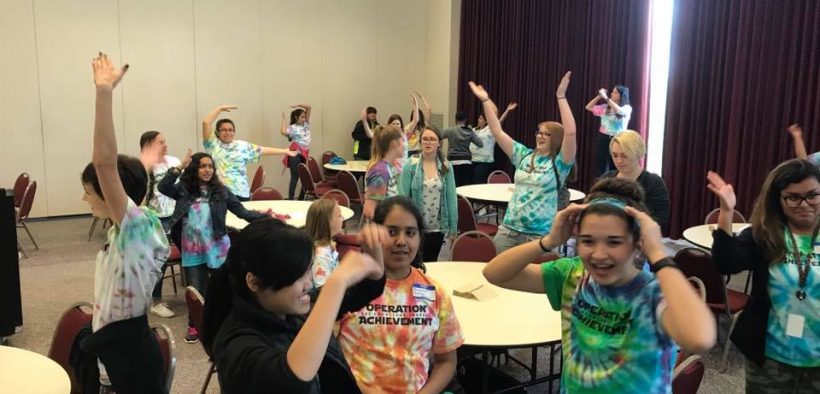 By: Amari Bethel
Operation Achievement (OA) serves to mentor middle school students in the Georgetown area. OA has been a successful organization that has allowed students to grow both within and out of the classroom. For about 20 years now, Southwestern University and Georgetown ISD have teamed up to make this an experience like no other for these kids. Through OA, Southwestern students are strategically paired with kids for whom they serve as mentors. These pairs meet each week to work on different things such as personal goals, learning needs and teacher recommendations.
OA has been successful for many years because it influences and enhances the lives of both the mentor and the mentee. This organization is unique because a connection is made between college students and middle school students. This allows the middle school students to gain confidence outside of the classroom so that when they are in the classroom they are able to achieve any academic task thrown towards them.
A few Southwestern students have expressed that they have been pleased with the results of OA. They mentioned how their experience in OA has helped them to mature and has encouraged them to be more focused with their school work.
"We think mentors benefit from our program in many ways. They become better at time management, they get an escape from the stress of Southwestern, and they have this awesome opportunity to really make a difference in someone's life," senior Sebastian Villamil said.
When the mentors and mentees meet, each mentoring session is different in its own way. Although the main purpose of OA is to help the mentees with their school work, the enrichment activities that they do are also important. OA focuses equally on mentoring and enriching these kids. The Enrichment activities are important because they are used to help the middle school students become more well rounded individuals. The activities range from team building games to gardening sessions to discussion on diversity and social justice. During SU's spring semester OA hosts all-campus day during which the mentees comes to SU and attend classes taught by the professors. This is an event that occurs each year and it has always received positive feedback from the students.
If you are interested in helping kids achieve academic success joining Operation Achievement is for you. The process of becoming an OA mentor is very simple. To begin you can contact Sebastian Villamil (villamis@southwestern.edu). You will then fill out a short application and a background check. When these two things are complete they will match you with a mentee.