SGA: Legislative Abilities to Address Students' Voices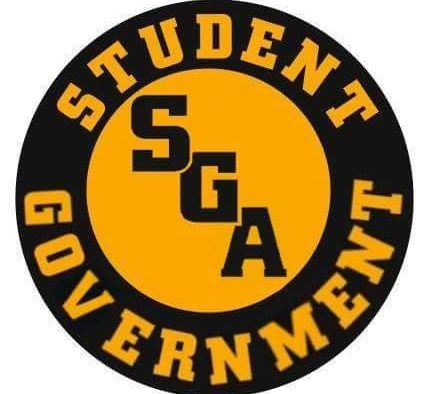 The idea of reaching out to Southwestern University administration can be more than a little intimidating for the average college student. So how can the student body communicate its concerns to the University? Luckily, Southwestern has the Student Government Association (SGA) to bridge the gap between students and administration, and this year the organization has an exciting view for the future.
SGA is an on-campus student organization that acts as a "voice for the people", ensuring the Southwestern students' thoughts and opinions are heard by the school. The organization is made up of student representatives and a group of Executive Officers, all voted in by the student body. This year those officers include President Oscar Barbour, Vice President Andy Seymour, Finance Chair Hillary Esplen, Historian Callie Haworth, Parliamentarian Emilie Fisher, Communications Chair Natalie Lesnick, Events Chair Sarah Shields, and Organizations Chair Hunter Jurgens. Currently, SGA's emphasis is on increasing student involvement
"In the past, SGA has operated in near-exclusivity. The changes to the structure of SGA last year attempted to alleviate this gap between governing body and students by creating institutional positions – such as Organizations Chair – to actively incorporate student organizations and their opinions into the General Assembly," Jurgens said. "This year, we hope to further bridge the gap by proactively contacting different organizations throughout the year and offering training, as well as receiving feedback on what SGA can better do to assist them."
The organization is looking to involve students in other ways, as well, giving them an opportunity to voice their thoughts on a variety of matters by hosting Student Body forums. This semester SGA hopes to involve more students in their forums by putting the national election in the spotlight.
"We will be working with various organizations on campus (such as SU Dems and SU Republicans) to better facilitate discussions leading up to November," Jurgens said.   However, he also emphasized that the election won't be the only topic brought up at forums.
"Of course, an aspect of our forums is to be able to respond to major activities, events, or even feelings that occur on campus. Therefore, we are leaving the topics for our forums this semester semi-fluid, so as to be able to best respond to the campus climate."
So what makes SGA so special? Why should be the ones students turn to with their concerns? SGA's legislative abilities allow it to have a real influence on policy change on campus. That means that they can truly do something about the concerns that are voiced to them.
"Part of a representative's duties is to serve as the student voice on other University Committees, such as Paideia or Curriculum Reform Committee," Jurgens said. "In this regard, members of SGA are active participants in continuously forming new policy on campus."
SGA gives power to the students. The ability to write legislation isn't limited only to SGA members – any students with an issue that SGA could help with is encouraged to contact their representative with their concern (a list of representatives can be found on the SGA website, http://stugov.southwestern.edu). That issue could then be presented at SGA's General Assembly, which is held regularly and is open for all students to attend.
Jurgens emphasizes that Southwestern students play a vital role in ensuring that SGA is having the best possible influence on campus.
"As representatives, we try to be proactive in finding if there are any issues prevalent among our constituencies. However, it's hard to discern the issues of everyone," he said. "If you have ideas on how that can be done, reach out to someone on SGA, or come to one of our General Assembly meetings, and let us know your thoughts."
The SGA Constitution states that the organization is meant to act as the recognized governing entity of the student body of Southwestern University.