SU's First Global Food Feast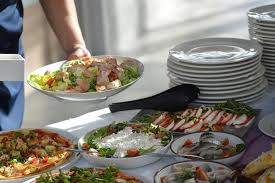 By Natalie DeCesare
To celebrate Earth Week and raise environmental awareness, Students for Environmental Activism and Knowledge (SEAK) will host its first Global Food Feast Wednesday, April 20 from 6 to 8:00 p.m. in Bishops Lounge.
"For $10, teams will choose a country and create a vegetarian dish from that country to be judged and sold to raise money for One Spirit, a Native American service organization founded to assist and support American Indians by helping them meet their basic needs and provide a culturally rich life for their youth," SEAK President Amanda Blanchard said.
Four judges will determine which dishes win Most Sustainable, Most Informative, Best Taste, and People's choice, with prizes for each winner. These categories encourage teams to explore vegan and vegetarian ingredients, environmental issues, and countries' cultures. Each team will prepare a paragraph to inform attendees about one major environmental issue their chosen country faces.
"Each team will create a dish that serves 20 people (1 serving = roughly 1 cup) and each serving will be sold for $1," Blanchard said.
SEAK hopes students will learn about the intersectionality of food, culture, and environment to a global extent. At the same time, proceeds will go towards mitigating the harmful socioeconomic effects cultural and environmental deterioration can have on American Indians, Oglala Lakota, in South Dakota.
"The goal of all programs is to reduce or eliminate hunger, to replace the high drop-out and suicide rates among youth with an enthusiasm for learning and a pride in their Lakota heritage, and to provide protection from the winter cold that can drop to 40 below zero,"  One Spirit on its website said.
Registration is due to Amanda Blanchard (SU BOX 6168) by April 15, and teams can register using the Google form shared by SEAK.