Remembering Texas Racial History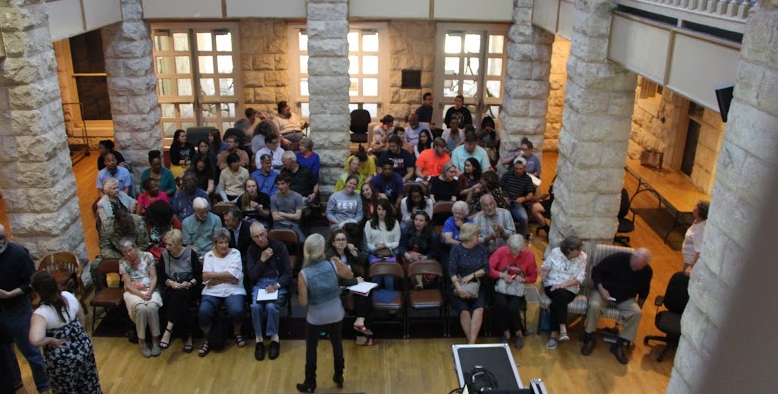 By: Clara McMichael
If one walks around Southwestern, they will see memorialization of Texas' racial history – from the cannons in front of the Kappa Alpha fraternity house, to the permanent exhibit of Civil War memorabilia on the second floor of the Red and Charlene McCombs Campus Center.
These are local examples of memorials of Confederate history that occur publicly within the Georgetown community, the state of Texas, and nationwide. These memorializations have provoked discussion and protest throughout the United States.
Southwestern University is engaging in these discussions through the Remembering Texas' Racial History Panel. The event is organized in coordination with the Southwestern University Philosophy Society, the department of Race and Ethnicity Studies (RES), and the Paideia cluster Americas: North by South.
"Nationwide, there have been discussions in the political movements surrounding the racial history of the South and how to memorialize this history," said Dr. Omar Rivera, chair of the RES minor. "The panel is a convergence of the academic program – RES – and what is going on nationwide."
There are four panelists that will be discussing the topic: Ann Evans, curator at the Williamson County Museum; Melissa Johnson, Professor of Anthropology at Southwestern; Joseph Hower, Visiting Assistant Professor of History at Southwestern; and Edmund T. Gordon, Chair and Associate Professor of African and African Diaspora Studies at the University of Texas – Austin.
Each panelist will speak about the theme of the panel for ten to fifteen minutes, and then they will discuss the theme together.
"It's not meant to be confrontational," said Kenny Knowlton Jr., president of the Southwestern Philosophy Society. "It's just providing a different perspective on how history should be remembered and the different implications of history."
The theme of remembering racial history has been prominent within Southwestern. Rivera cited Dr. Brenda Sendejo's Latina History Project, Dr. Laura Senio Blair's oral history project in coordination with the Latin American and Border Studies Symposium, and the diversity of the Southwestern student body, faculty members, and speakers that have presented at Southwestern lectures as evidence of the attention to racial history within Southwestern.
The Remembering Texas' Racial History Panel will be one the ways that Southwestern is acknowledging racial history, and is intended to provoke discussion about how Southwestern's history is memorialized– or which histories have not been memorialized at the university.
The panel will be held on April 6 from 6:15 P.M. to 8:15 P.M. in the Mood-Bridwell Atrium at Southwestern University.