April Fools' Jokes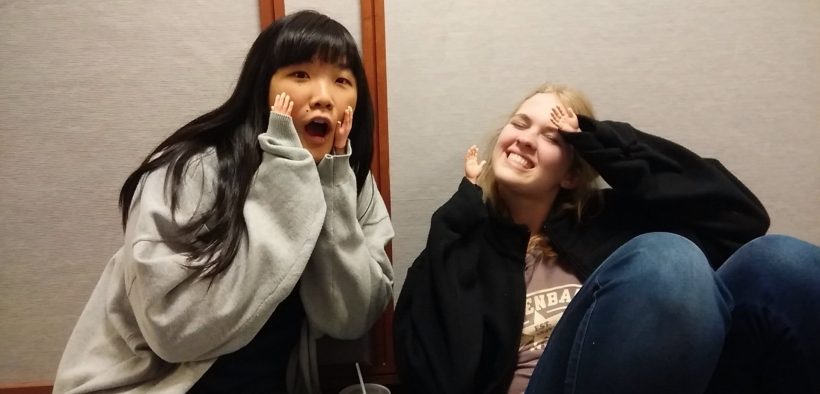 Photo By: Erica Cheng
By: Amari Bethel
April Fools' Day is right around the corner, which means that you still have a few days to plan. April Fools' consists of different groups of people; those who choose to participate, those who are affected by the first group's participation and those who choose to not participate at all. This year, you have another chance to decide which of the previously stated groups you will be a part of. There are those people who have planned months in advance as to what pranks they will pull, but below you will find some previously used ideas that you can use or enhance on:
1.      Mix soy sauce and sprite together and place into a soda bottle to form the illusion of a dark carbonated beverage like Coke*
2.      Sprinkle baby powder on donuts to make it look like powdered sugar donuts
3.      Mix M&M's, Skittles and Reese's Pieces together and place in a bowl for everyone to eat from
4.      Cover an onion with caramel (caramel apple) and give it to your friends
5.      Mix Mac N' Cheese mix in water so it looks like orange juice
6.      Replace toothpaste with wasabi
7.      Empty a shampoo bottle and replace the contents with baby oil
8.      Put shaving cream/whipped cream on a friend's hand while sleeping and tickle their nose with a feather
9.      Put a friend's hand in warm water while they are sleeping to make them pee themselves
10.  Set clock alarms forward
11.  Place rocks/tools in a friend's backpack
12.  Connect your wireless mouse to your friend's computer to mess with them
13.  Fake a parking ticket, put a bogus reason on it and place on a friend's car
14.  Saran wrap EVERYTHING*
15.  Hide 50+ small pictures of someone your friend likes/dislikes throughout their room*
Personal favorites are displayed with an asterisk (*)
Editor's Note: This is a satirical piece published as part of our April Fools' edition in The MegaphOnion.