Q&A with Student Opera Singer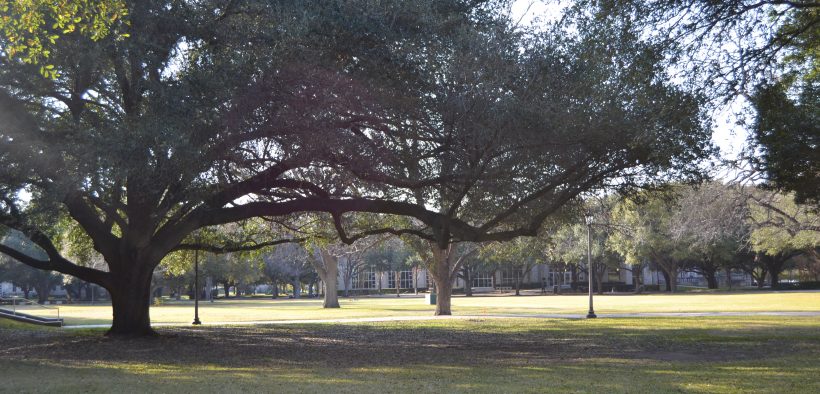 By: Nick Hurter
I caught up with Kevin Bryant, a senior opera singer who will be participating in the opera on April 9th to get the inside scoop.
Hurter: Why should people in today's society still appreciate an opera, especially this one?
Bryant: In today's society, almost everything can be found online. You can hold the world in your hands with modern technology. Opera doesn't. You may be able to find recordings of operas but that's about it.
Most modern musicians, even those who play "acoustic sets," incorporate microphones and speakers into their instrument. When you sing into a mic, it becomes part of your voice, part of your instrument, just as the mastering and editing of your voice is part of it as well. In opera, we literally drop the mic. The entire thing is performed without artificial amplification, something that you can't get anywhere else.
The Elixir of Love, being put on by the Southwestern Opera Program, is a great example of a comedic opera to give people a more rounded understanding of the genre.
Nick: Could I get a brief summary of the Opera you and several others will be performing in?
Bryant: Nemorino will never get Adina, a wealthy landowner, to love a peasant like him. But, still he tries. When Belcore, an army sergeant begins to flirt with Adina, Nemorino grows desperate to win Adina's love. A tacky traveling salesman, Dr. Dulcamara supplies him with that very hope in the form of an "Elixir of Love" which will make Adina love him by the next day. What everyone but Dr. Dulcamara doesn't know is that the "elixir" is nothing more than wine! Driven by this "elixir," Nemorino shows Adina a new, less needy (drunk) Nemorino which Adina does not like one bit. So, in order to continue playing her little game with Nemorino, she decides to marry Belcore that very day to drive Nemorino up a wall. And it works.
He furiously tries to purchase a second dose of Dr. Dulcamara's "Elixir of Love" to make Adina love today instead of tomorrow but, without anymore money he is forced, as a last resort, to join the army to receive the twenty scudi he needs. While Nemorino is taking his second dose of the "elixir," news has reached many of the women in town that his uncle has very recently passed away and left to Nemorino his fortune. Now that Nemorino was "a millionaire," he became quite an attractive suitor. Not understanding why all the women suddenly like him, Nemorino comes to the startling conclusion that the "elixir" was finally taking effect. Adina does not enjoy the attention which he is receiving from the other women and vows to the Doctor that she will win him back. Later on Nemorino reminisces about Adina's response to the other women paying him so much attention in the famous aria "Una furtiva lagrima:" "One hidden tear fell from her eye when she saw those happy girls all around me. What more do I need to see? She loves me!" Adina eventually returns just before she marries Belcore to reveal her most genuine emotions towards Nemorino. She has returned to hand Nemorino's army contract back to him which she procured from Belcore. Finally, and ever so slowly, she finally admits she does love him and the opera ends with Dr. Dulcamara extolling the power of his "Elixir of Love."
The Opera Starts April 9th at 7 p.m. in Alma Thomas Theatre. Come and support talented SU students and an SU alumnus.