Greek Reunion Weekend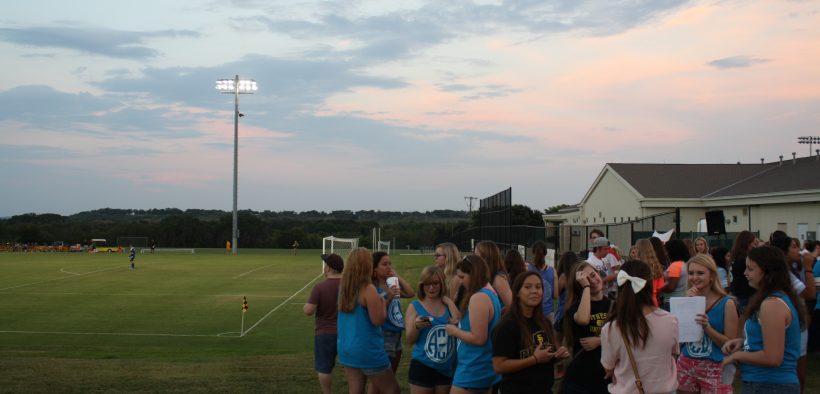 By: Nick Hurter
Get excited for the first annual Greek Reunion Weekend starting the weekend of April 8. The Greek Reunion Weekend is a very special event for Greek Alumni and current Greek members. There will be softball, networking opportunities, a pot-luck, and many other activities.
There will be a Greek Hospitality house from nine to midnight on Friday at the Howry Center. The main part of the weekend takes all day Saturday.
"This event is hopefully the start of a new tradition for alumni and an opportunity for actives envisioning Greek life as a whole at SU. Each group does not exist independently and the quality of the Greek experience at SU is enhanced when all of us succeed as Greeks" Blake Stanford, one of the creators of this event as well as Greek Alum from Southwestern said. "It's easy to disassociate but the reality is we are all in it together. Southwestern has a long history of Greek leadership on campus – in some cases 130 years."
Most of the fraternities, sororities, and other Greek organizations on campus will have open chapters on either Friday or Saturday. The week leading up to the Greek Reunion Weekend is also a culmination of the Greek Giving Challenge. Melissa Miller, the Director of University Relations – Gift Programs, is a big part of the challenge.
"The Greek Giving Challenge, which will take place the week leading up the Greek Reunion festivities, will help celebrate Greek Life at Southwestern by promoting each chapter's scholarship opportunities and contributions at every level. Each fraternity and sorority will face off to compete for the highest level of overall student and alumni participation by chapter" Miller said. "The Challenge encourages gifts at every level and toward any designation on campus."
Find out more details from each chapter's Alumni Relations Chair or Student Philanthropy Council members, who will be tabling in Bishops Lounge during the week of April 4 through 8. Registration is open through Wednesday March 30 at midnight.