Spring Phonathon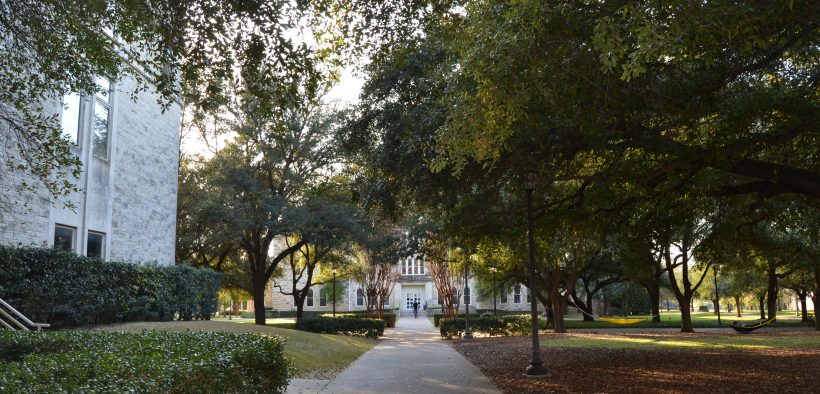 Photo by: Sherlyn Ong
By: Devon Bradley
Through the Office of Gift Programs, located in the Alumni Center in the Cullen Building, there are numerous ways to give back to Southwestern.
The Spring 2016 Phonathon started February 27 and runs until March 10.
Students are encouraged to apply to work as student callers. Qualities that make good student callers include strong verbal communication skills, a passion for the university and building rapport and relationships with others, and a desire to develop new professional skills that benefit them in the workplace after graduation.
As a representative of the university, students are able to engage in conversations about their experience at Southwestern and how it has positively impacted them. Callers work together in a team-oriented environment to reach the goals of the campaign and foster the further development of the calling program itself.
The purpose of the campaign is to gather contributions to the Southwestern Fund from alumni and parents. However, the emphasis of the Phonathon is to strengthen relationships between alumni and the university.  During a typical call, students will update contact information and solicit gifts that go to the Southwestern Fund unless otherwise indicated. Students also share information about what is currently happening on campus and about  opportunities to reconnect, such as Homecoming Weekend. The Southwestern Fund enriches academic opportunities for current students, aids the Office of Admissions in recruiting the best of the best, and gives the university the edge in state and national rankings. Through giving, the value of a Southwestern degree increases, creating more opportunities for current and future students to gain the best education at the best institution in Texas.
Most importantly, a caller gains resume-building skills such as networking with alumni in various fields all over the United State, growing in communication skills, and learning how to work individually and as a team to reach a common goal. With flexible hours that are catered to work with individual availability, students will gain knowledge about the process of philanthropy and see firsthand how one gift can forever impact their Southwestern experience.
Often, all it takes is one phone call.