Curtis, Softball Swings for the Fences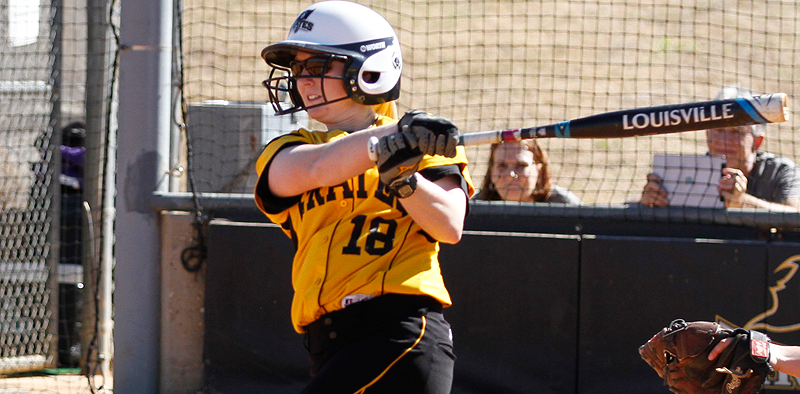 By: Julie Swets
After two consecutive successful weekends, the Pirate Softball team heads confidently into conference play this week versus Trinity University. All games in the series will be played away with double-headers scheduled for Friday and Saturday afternoons.
On February 20, the Pirates completed a series sweep of the University of Our Lady of the Lake in San Antonio.
The ladies came back from their Florida trip with three wins in four matchups on February 26 and 27, dominating Lyndon State College and Concordia College-Moorhead on Friday and Franklin College on Saturday.
The lone loss of the trip came early Saturday at the hands of Saint Mary's University. The final score was 6-8.
Offense has been huge for the team this year, as evident through several games with scores reaching the double digits. In Southwestern's win against Lyndon State, their 19 runs and 18 RBIs are the most earned since a win over Centenary in March 2013.
Sophomore Taylor Curtis also earned the SCAC Softball Offensive Player of the Week for February 1-7 after posting a .833 batting average and 2.0 SLG that weekend.
Curtis said the team's greatest strength this year is their offense."The entire lineup, 1-9, has produced in almost every game," Curtis said. "That goes back to focusing on what we can control."
Curtis also mentioned the positive aspects of her team that impact them on and off the field."This team is very cohesive and trusting," she said."We know that our teammates have our backs whether we're having a good day or a bad day."
Curtis and the Pirate Softball team hope to continue exhibiting their offensive prowess and improve their internal cohesiveness as they approach a long string of important conference games.
The season will be capped off by a trip to Tennessee, where the Pirates will face Emory University and Rhodes College in a final tune-up before traveling to San Antonio on April 22 for the SCAC Championships.