Wild Things: Alessia Cara at Emo's East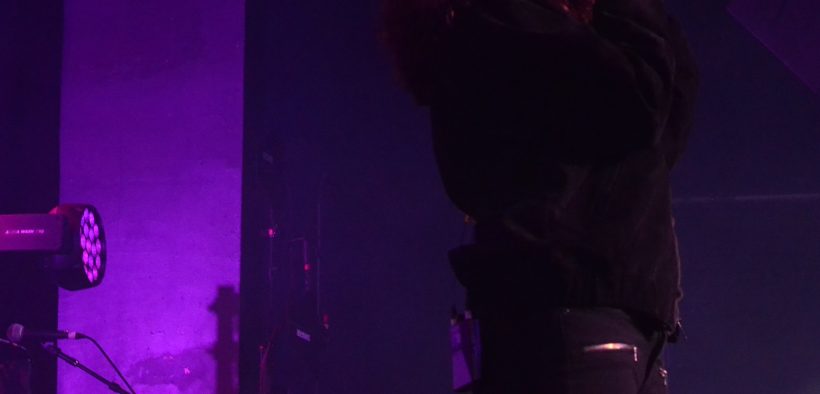 Photo by: Emily Booher
By: Emily Booher
As far as traditional teen fandoms go, Alessia Cara's is no different than any other. From the squealing pack of girls jam packed against the front guard railing, to the homemade signs and posters held above the crowd by fans, Alessia is nothing short of a rising sensation.
Teen to early 20 year old young women flocked to this sold out Saturday night show at Emo's East. While the crowd had a heavily weighted female to male ratio, the male fans were freaking out just as much as all the girls were. The audience anticipation was high, and the energy was electric, as the crowd waited for the young front woman to arrive on stage.
And arrive she did, as she paraded out with as much or even more energy than the audience. Her essence was youthful, and eager, and her songs were simple, and singable, yet filled with plenty of joy and plenty of soul. Her set list radiated nostalgia, and pureness of heart, as it was apparent that this young woman knew her fame and success was no happy accident.
Running across all points of the stage to address all sides of the audience, the songstress didn't waiver once in her mission to put on a good, and genuine show. Much of her music felt more like teen anthems, and even like journal entries, especially songs like "Four Pink Walls." Before singing, she spoke about having crazy dreams of being at a show like this in her pink bedroom as a small child, and how she couldn't believe it actually had become a reality.
Even the parents in the audience felt youthful through her music, such as during tracks like "Wild Things" or "Seventeen" where she mused about her father's advice on life, and declared that "you and I are pioneers, we make our own rules."
She had some softer moments where she took the time to speak about heartbreak and insecurities, showing off her ever apparent old soul.
Humbly accepting gifts from fans tossing small things on stage, and greeting everyone by running through the photo pit, Cara took her time to show the crowd she really valued their support. Her showmanship, and musicianship were impeccable, and it was almost impossible to believe how young and new of an artist she actually was.
Fans jammed along to her most well known single "Here," and with such a loyal fan base in the audience, every word was belted through the entire room. Her finesse and realness brought her debut album to life in more ways than thought possible. There was not a negative vibe to be found in the house that night.