Beyonce, Marshawn Lynch Win Super Bowl 50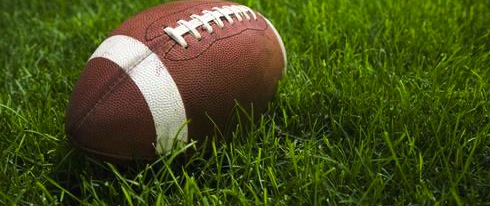 By Andrew Pratt
In what could have been Peyton Manning's last game ever, he was quickly upstaged by two other celebrities during what could have been the dullest Super Bowl in its 50 year history. As a huge football fan, it was hard to admit that this game did not reach my expectations, even with so much riding on it.
This game featured league MVP, Cam Newton, leading the Carolina Panthers, a team that only lost one game all season and dominated all other competitors on their way to Santa Clara, California. Joining Newton on the other side was Peyton Manning, an aging wonder, in what was speculated to be his last chance to capture a NFL Championship, and a stout defense that lead the league in nearly every defensive category. It was supposed to be an amazing game; a clash of the past and the future.
It just did not live up to the hype.
Turnovers and sacks, on both teams, plagued the entire time. Carolina's offense struggled to get any momentum going for them. Denver could score on offense. The highest scoring player of the game was Brandon McManus, Denver's kicker. If you enjoy the sport of football, Manning, or the Denver Broncos, you probably still loved the game. If you were a fan of the Panthers or expecting a spectacular display of athletic glory, better luck next time.
Now, everyone knows that the Super Bowl is more than just about football. There is the halftime show, the commercials, and the celebrations afterwards. With that in mind I compiled some winners and losers for this Sunday.
WINNER: Beyonce & Bruno Mars.
The Pepsi Halftime Show was as flat as an old bottle of Pepsi. Coldplay (more on them in a bit) just couldn't do it themselves. Hands down, what made it watchable was Beyonce and Bruno Mars. They stole the show, more so Beyonce rather than Mars but both salvaged the show.
WINNER: Budweiser.
There is a little known rule in the NFL that forbids current players from endorsing alcoholic beverages. Well, that did not stop Manning from admitting that he was going to be drinking a lot of the King of Beers Sunday night, twice, on national television. Did he do it because he knew he was going to retire? Was he paid to say it? We may never know. The only thing we do know is that Anheuser-Busch made roughly $3.2 million with those two plugs alone.
WINNER: Marshawn Lynch.
The Seattle Seahawks Running Back may or may not have announced his retirement around halftime of the big game. While there were rumors circulating throughout the week that he was retiring, there has still been no official word on whether not he was done playing football. Either way, Beast Mode stole the show.
WINNER: Ron Rivera.
Rivera, the Head Coach of the Carolina Panthers, may have not gotten his Super Bowl ring as a head coach, but he did reach a huge milestone. He became only the second Hispanic coach to reach the Super Bowl, first of Puerto-Rican descent.
LOSERS: Coldplay.
Poor, poor Coldplay. As headliners for the Super Bowl, this was your time to make a statement, show the world that you are more than a mellow, British rock band. Unfortunately, you failed. Your mellowness was boring. Your message about Marriage Equality would have been missed, if it was not for Beyonce and Bruno Mars keeping everyone occupied.
LOSERS: The Commercials.
Puppy Monkey Baby, Avocados from Mexico, and the Heinz Ketchup commercials were probably some of the best commercials of the evening. Captain America: Civil War and Jason Bourne had really good trailers, as well. However, in terms of Super Bowl-worthy commercials, these all kind of fell flat. They did not live up to the standards of previous year's.
LOSERS: Football Fans.
Aug. 7, 2016 cannot get here soon enough. Until then, we have free agency and the draft to keep us occupied.