Bertling Takes Over as Martial Arts Teacher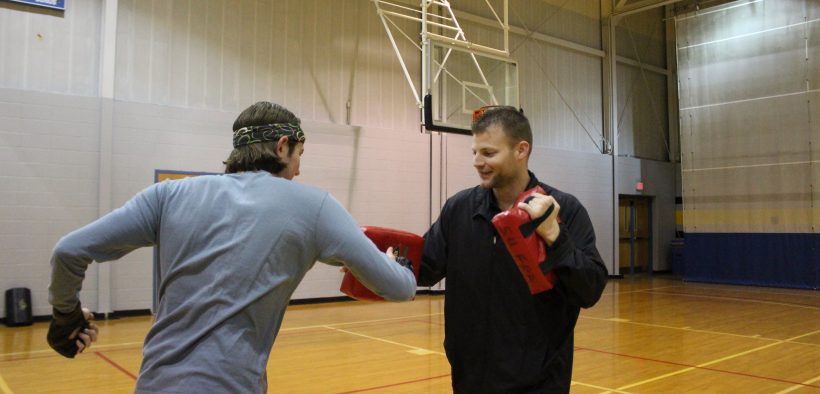 Photo by Chloe Lu
By Sherlyn Ong
SU welcomes its new martial arts instructor, Mr. Bertling, to their FRA staff. Out of courtesy and respect for his teachings, he requested not to include his first name in this article. This is due to him not wanting his students to call him by his first name.
Bertling is well-versed in various styles of martial arts. He has 24 years of experience in the art of Taekwondo, beginning in April 1992. He also started learning Krav Maga, a form of martial arts developed in Israel, in the last five years. Additionally, he practices formal Mixed Martial Arts (MMA) which includes forms like Muay Thai, Jiujitsu and Judo.
He was the world champion in 2010 for the 4th and 5th degree men's division, which included 18-29 year olds. He is the owner of his own martial arts school, Victory Martial Arts, which he operates apart from the classes he teaches at Southwestern.
At Southwestern, he teaches two classes: Martial Arts, which focuses on Taekwondo, and MMA, which includes the above mentioned forms. In his classes, he teaches students with a variety of different degrees and abilities in the martial arts.
Mr. Bertling hopes to correlate to students that they can make a career out of something like martial arts, or something that they have a passion for and enjoy doing. This goes along with his philosophy that he tries to instill in his students.
Mr. Bertling wants the students to know that other than the traditional career paths, there are other things you can do for a living. He wants to convey that there is a wide array of possibilities.
"You can choose it to be a lifestyle for you and it can pay really well as long as you follow the system and do what you need to do," Bertling said.
Mr. Bertling also mentions that he wishes to give back to the community as a teacher. He also shares a quote that motivates him every day: Life never stops teaching so we should never stop learning.