Greg Sigler Named as the New Golf Coach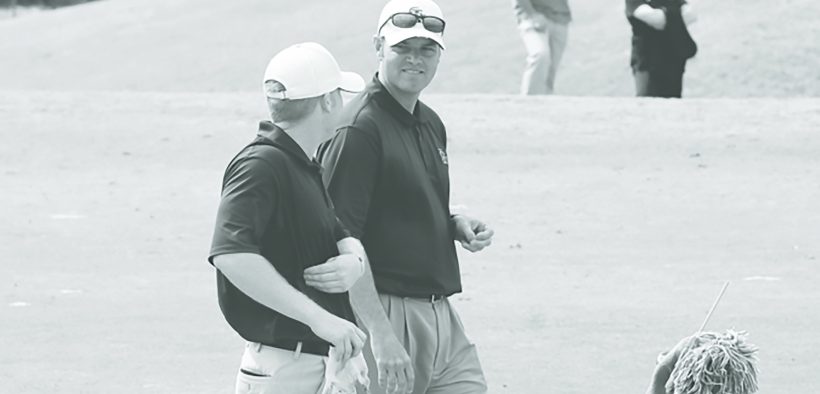 Photo Courtesy of SU Athletics.
By Jennifer Layer
During the Fall of 2015 Southwestern University named Greg Sigler the new Men's and Women's Head Golf Coach. Sigler had worked as Concordia University's Head Golf Coach for nine years prior to coming to Southwestern.
"It was a little hard to leave Concordia, because I had to leave all the new athletes I had recruited and that was tough," Sigler said. "But I am very excited to be working here at Southwestern because it's a great opportunity to work with a very high ranking golf team."
Although Sigler is new to the Southwestern Community, he is adapting to it very well.
"The transition has gone really well for me," Sigler said. "The coaches here are really great to work with and be around. And the student athletes here have a great work ethic and take care of themselves and their grades. They come to practice on time and put their effort into it. All I really have to do is coach them which is great."
As the head golf coach Sigler is making great connections with each of his golfers.
"Being a golf coach I have to get to know each player as an individual and what works best for them. What works well for some may not work well for others," Sigler said. "The previous coach and I have similar coaching styles which is great considering how well the teams were doing under his coaching. For example, the men's team is ranked ninth in the nation right now and we plan to continue that success."
Sigler is not only enjoying being a part of the Southwestern community but the Georgetown community as well.
"I really like the environment and community here. The city of Georgetown is so supportive and connected with Southwestern and I appreciate that," Sigler said. "Concordia tended to be overshadowed by the other bigger schools in Austin, so the feeling of total support and community here in Georgetown is incredible."