Series of Unfortunate Events Author Featured at Texas Book Festival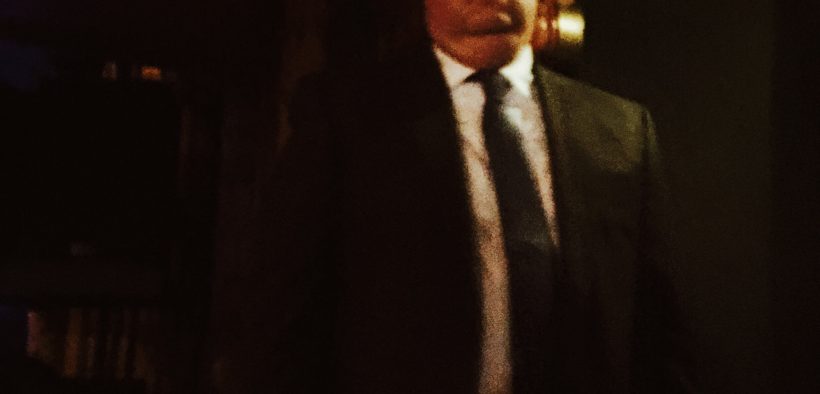 By Michelle Hershberger
A book festival where the featured author does not show up would usually spell disaster. This was not the case when Lemony Snicket was a no show to his Oct. 17 scheduled appearance in the Paramount Theater in Austin as part of the Texas Book Festival.
Snicket is the author of the children's books A Series of Unfortunate Events which was adapted into a film starring Jim Carrey and Jude Law.
Representing Snicket at the appearance, with the scheduled talk "This is a Very Fortunate Panel," was Daniel Handler.
"I know that you were lured out of the streets of Austin, Texas and herded into this beautiful synagogue and I know that you were told Mr. Snicket was going to be here at a festival," said Handler. "It was written on the schedule that Mr. Snicket would be here but I am afraid he isn't."
Handler was the ideal stand-in, considering Lemony Snicket is his pen name and his creation.
Handler is himself a character. He arrived to the theater early to lurk around the audience, weaving between the narrow rows of the Paramount. Dozens of people took selfies with him and he remained stoic and aloof in each of them. At one point, a woman handed him a baby to take a photo with, which he held upside down. One minute before the panel began, he came out with a broom to sweep the stage.
The event highlighted Snicket's four part All the Wrong Questions series which is a prequel to A Series of Unfortunate Events.
"All of the Wrong Questions chronicles Mr. Snicket's childhood and apprenticeship in a secret organization which is the third of the five moral lessons," said Handler. "Because people have gathered in the synagogue to talk to Mr. Snicket, one can reasonably assume that there are members of a secret organization here."
Handler mentioned five moral lessons Snicket asked him to tell the audience: to be lonely, to read upsetting things, to join a secret organization, to ask all of the wrong questions and to leave suddenly.
Handler's performance included participation from audience members to read secret messages and participate in a game show. One true or false question he asked during the game show carried particular significance for attendees of the festival.
"Literature, books, stories, and reading will carry us through the valley of death to a place where justice and peace will reign supreme and certain authors will be given whiskey late into the night?" asked Handler. "That's true."
Handler's appearance at the festival came across as more of a performance. His eccentric presence, booming voice, and all around mysterious appearance was appreciated by both children and parents alike.
Handler's dramatic entrance was met by a more dramatic exit as he suddenly disappeared without a thank you or goodbye.