ACL Weekend One Review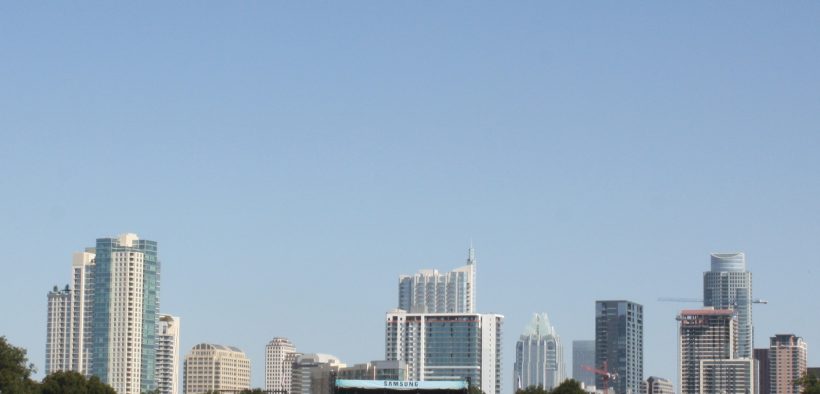 By: Michelle Hershberger
The decision for the Austin City Limits Festival to be held over two weekends  solidified an important truth about the event—ACL is all about choice. ACL kicked off the first weekend of this year's festival Oct. 3-5, marking the third year of the event as a two week musical extravaganza.
From choosing the right weekend to attend to choosing an approach to the elaborate labyrinth of parking options around Zilker Park to choosing which musical acts to attend, ACL requires festival-goers to make decisions at every turn.
This opportunity for attendees to make choices in building their festival experience stems from what ACL does best—providing a vast pool of artists representing various genres in order to cater to the diverse taste of festival-goers. The diversity in ACL attendees is obvious from the toddlers wearing ear protection atop their parents' shoulders to the middle aged folks far from the front of the stage in lawn chairs.
In addition to representing Austin well through catering to the diversity of attendees, the festival incorporates the city's commitment to sustainability into the event. Festival-goers can bring reusable water bottles to the festival to be filled for free. Attendees can also participate in the Rock & Recycle Program which rewards them with a free ACL festival t-shirt and other prizes for picking up recyclables from festival grounds. Bicycle parking is also available at each entrance. A free shuttle is available to and from Republic Square Park and the festival.
ACL stays true to its home city by offering authentic Austin cuisine, another way in which the festival tempts attendees with difficult choices. Trudy's and Burro Cheese Kitchen, first timers to the festival, along with the veterans Torchy's Tacos, Mighty Cone and Amy's Ice Creams, are among the 30 food vendors representing a sampling of Austin's most beloved restaurants.
Located right alongside the food vendors is the ACL Art Market, offering goods from Austin's creative community. Here, festival goers can pick up cowboy boots, tapestries and handmade local art. This area features a general store, selling important items like allergy medicine, sunscreen and flip flops.
All of these components contribute to making the festival an Austin institution. But, the force which brings over 450,000 people to Zilker for ACL is the music.
This year, eight stages accommodated the shows for more than 130 musical acts. Performances unique to weekend one included The Strokes, Alabama Shakes and Years & Years. Both weekends of the festival feature big name performers while also giving stage time to artists on the rise.
"My favorite performance was A$AP Rocky because he was 20 minutes late and let's just say he was really enjoying himself," said junior Meredith Atkinson. "It was his birthday and he was really excited to be there, plus he had a guy make him a milkshake on stage then brought it out into the audience and offered it to people."
Artists embraced the city's reputation as the "Live Music Capital of the World" and the sentiment of "Keep Austin Weird." The performances included work from personal albums, new songs and covers of other artists' work.
"My favorite moment was Hozier's cover of Ariana Grande's song Problem," said sophomore Catherine Buckley. "And I was completely surprised by how many people were there. The whole festival probably had the most people I have ever seen in one place."
One Southwestern student had the unique experience of seeing her brother play at ACL.
"Watching my younger brother Colton perform at ACL was incredible," sophomore Peri Kincaid said. "Music is truly his element, and to see him perform at such a widely known music festival and get a great response from the crowd was so surreal. Being able to point to the stage and say 'the bassist is my brother' felt like such a classic 'I'm with the band' moment."
Kincaid's brother is part of the alternative/indie band Hunter Sharpe.
"They have toured through Texas, played at many notable venues in Austin, participated in SXSW, and tour in California," said Kincaid. "What's most impressive is that most of the band is still in high school."
No matter which shows festival-goers chose to attend, the consensus of ACL was overwhelmingly positive.
"ACL has always been something I look forward to year after year," said Kincaid. "The festival is absolute madness, but it's madness that I get to share with close friends and an entire city."