SUPD Launches Citation Reward Program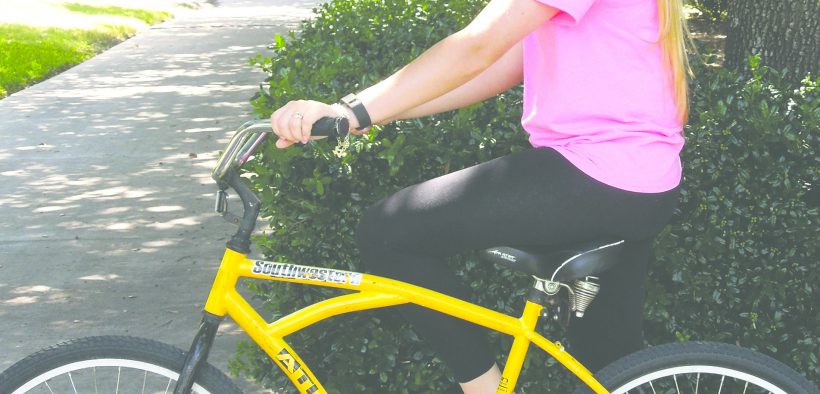 By: Jayden Beatty
The Driving and Riding Reward Program facilitated by SUPD launched October 21. This program rewards students for responsible driving or Pirate Bike riding on campus through award citations given by SUPD officers. These citations can then be turned into the police station in exchange for a prize.
"When I came to campus I was seeing so many students who were abiding by our driving laws and being respectful and considerate of others," Chief Brad Dunn said. "It was so refreshing and I wanted to reward those students for that."
The motivation behind the program is to encourage students to be responsible by making complete stops, being considerate of pedestrians, respecting yield signs, parking bikes responsibly, and taking care of the pirate bikes. Each officer is given a certain number of reward citations a week and are instructed to observe students who are going the extra mile to be responsible. Students can then bring the citation to the SUPD office located by the Admissions building where they can pick out their prize.
"We have received donations for prizes all over campus," Chief Dunn said. "We have prizes ranging from Frisbees, nerf footballs, T-shirts, and a lot more. We are expecting even more prizes soon."
Chief Dunn said that SUPD has gotten great feedback from students who have received a reward citation so far.
"One of the duties that SUPD has is to issue parking citations and we know that that is not the most popular but it has to be done," Chief Dunn said. "We thought that this program would be a great way to kind of reverse that and reward some responsible students. I think it'll be a big hit."