SUPD Requires Students to Register Personally Owned Bikes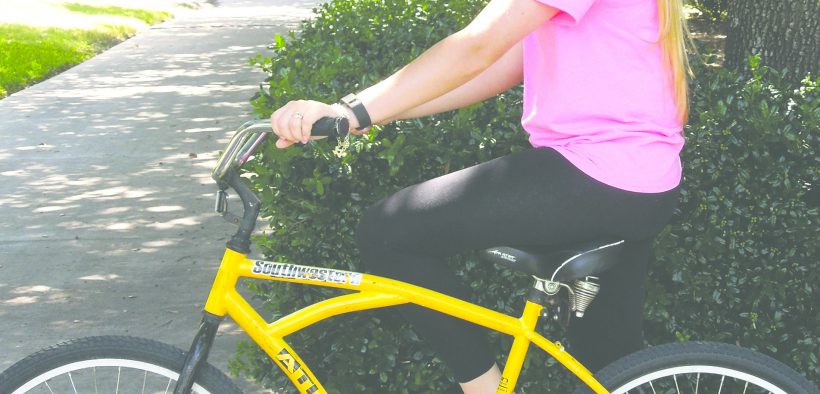 By: Bobby Meyer
The Southwestern University Police Department (SUPD) has been promoting its bicycle registration system for the beginning of the 2015-2016 academic year. Aimed at students with their own privately owned bicycles on campus, the system is meant to aid in the return of any stolen bikes.
Students do not have to register their bikes with SUPD in order to have them on campus. The registration system is voluntary but recommended due to the risk of bikes being stolen. According to SUPD Chief of Police Brad Dunn, bicycles are the "number one theft item on campus."
To register a bike, a student provides SUPD with its make and model, its serial number, their name and contact information. SUPD keeps a record of this information for each bike and enters it into an online database where it is available to other, off campus police departments. If a police officer finds a registered bike, they are then able to trace it back to Southwestern using this information.
"If you lose your bike, and it turns up at a pawn shop in Austin with no serial number, it's just there," SUPD Officer Joseph Dillard said. "But every town has detectives that work the pawn shop detail, they go by and run serial numbers and stuff like that, and if it's entered in the computer as stolen, they'll get it back."
First-year Madeline Corrola, who registered her bike with SUPD, said she feels safer knowing that there is a system in place to return her bike if it is stolen. About the registration process, Corrola said that it "only took about five minutes" and that the officer entering her information "seemed to really care about the bikes."
The registration system was in place in previous years, but has been advertised more extensively this year thanks to Chief Dunn. "We've always encouraged it, but we pumped it a little more this year," Officer Dillard said. This rise in advertisement was timed to coincide with first-year move-in.
To prevent theft in the first place, SUPD recommends that all students with their own bikes on campus own and use a secure bicycle lock. "A good lock is the best thing," Officer Dillard said, adding, "regardless of where you are, you're in there for five minutes or for five hours, lock [your bike]."
The revamped bike registration system comes at a time that Southwestern University is working to improve student safety overall. With the high rate of bicycle thefts on campus and the city-wide car burglaries on September 13, SUPD's voluntary registration program offers students a degree of security for their bikes.