Top Albums of 2016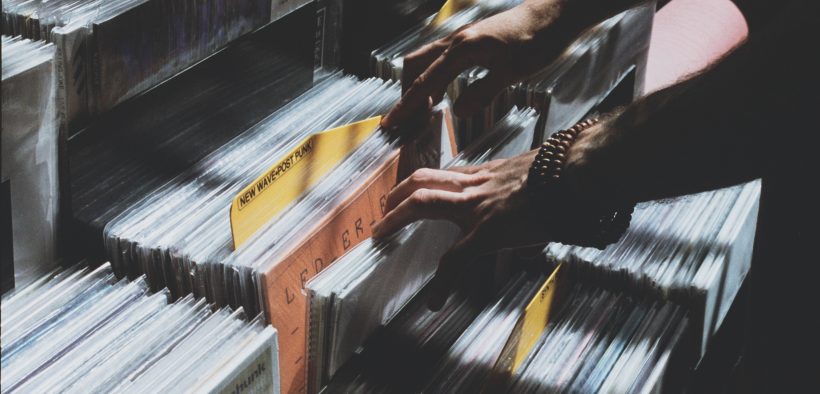 2016 was a challenging year for many, shaping the world in ways that have both divided and unified us. However, there is one unifying force transcends all barriers (physical or not): music. Here's a recap of some of my favorite albums that helped make the world a brighter place last year:  
Radiohead – A Moon Shaped Pool
After a five year respite, Radiohead finally reemerged with a highly personal, heartbreakingly beautiful album in 2016. With composition from Johnny Greenwood, the album is saturated with swelling strings and intense pizzicato courtesy of the London Contemporary Orchestra, marking an apparent change from their electronically infused The King of Limbs from 2011. This album should be listened to in solitary with your best pair of headphones; the enveloping sonic detail coupled with Thom Yorke's chilling vocals will turn your average Monday night into a contemplative evening.
Favorite songs: Burn the Witch, Daydreaming, Decks Dark, Present Tense
Anderson .Paak – Malibu
Anderson .Paak, multi-instrumentalist and the walking embodiment of "cool," has always been on his own hustle, letting nothing stand in the way of his musical talent. After being featured on an impressive catalogue of hip-hop and R&B projects between 2012-2015 (namely Mac Miller, ScHoolboy Q, Kaytranada and Dr. Dre), .Paak finally accumulated an eager audience to unleash his ambitious Grammy-nominated album Malibu. 2016 saw a mainstream emergence of R&B and soul-infused hip-hop, making Malibu a spearhead in the new-school R&B movement. (Warning: I am not responsible for any neck injuries as a result of head bobbing to this album)
Favorite songs: The Season/Carry Me, Am I Wrong, The Bird, The Waters,
Frank Ocean – Blonde
After four years of near anonymity following the release of his lauded R&B solo project channel ORANGE, Frank Ocean emerged from the shadows in 2016 with an impressive effort well worth the wait. Debuting at the top of the charts in several countries, Frank Ocean was joined by a slew of big-name producers and collaborators like André 3000, Beyoncé and Pharrell Williams in crafting Blonde. This album, lead in a much less conventional direction from his first release, is an intriguing listen and a wonderful addition to 2016's discography.
Favorite songs: Nights, Pink + White, Self Control, Nikes
A Tribe Called Quest – We Got It From Here… Thank You 4 Your Service
Legendary 'conscious' rap group A Tribe Called Quest was formed back in 1985, composed of Q-Tip, Phife Dawg and Ali Shaheed Muhammad. After releasing five monumental rap albums and breaking up in 1998, the band reconvened to record and produce their sixth and final album last year. With clever and socially conscious bars over effortlessly clean and catchy production, Tribe delivered a hip-hop masterpiece (sorry, Drake) to finally cap of the band's career and to honor the passing of member Phife Dawg in early 2016.
Favorite songs: Movin Backwards, Melatonin, Dis Generation, Solid Wall of Sound
Starboy –The Weeknd
Popular solo act The Weeknd was vaulted into the spotlight with the unprecedented success of the Starboy late last year. This album takes a bold direction in the world of pop, encompassing a broad range of production from club bangers to sensual, laid back dance anthems. Iconic duo Daft Punk teamed up with The Weeknd on two of the album's singles (and my favorite tracks) "Starboy" and "I Feel It Coming," which happen to take both the opening and closing spots on the track list. As it stands, The Weeknd is the #1 globally listened-to artist on Spotify—and for good reason.
Favorite tracks: Starboy, Sidewalks, Secrets, I Feel It Coming