Nothin' But Net: Pirates Basketball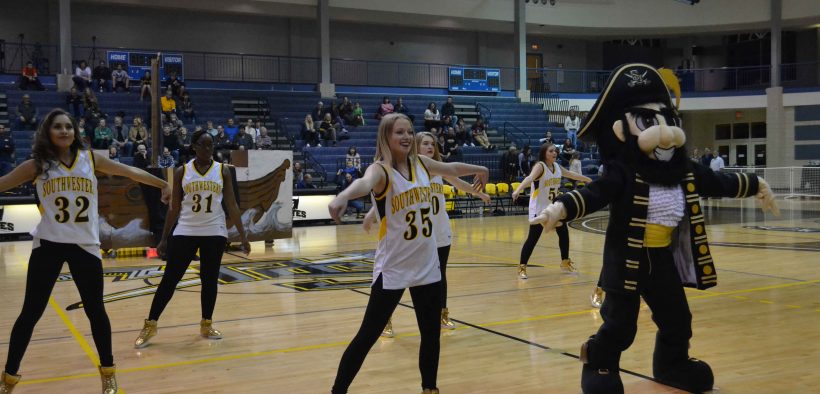 The squeak of sneakers echo across the gym. Time ticks down and the alarm sounds, shaking the exuberant spectators from their seats.
The Southwestern Pirates have won! The exhausted players jog back to their team, overjoyed at their win.
It has been an amazing week for Southwestern Basketball! The January 27th game saw twin victories for both the men's and women's team against the Centenary Gents and Ladies. With a score of 65-54,the women's team rebounded their way to victory by nine points. The men, however, prolonged their winning streak with a stellar score of 89-80. The native Louisianians fought a long and hard battle, leading at times by mere points during both games.
First year point guard Luke Hicks on the men's team scored an impressive 13 points, wowing the crowd with some fancy footwork. On the women's team, sophomore forward Tori Carraway, scored a whopping 19 points during the game.
For the women, this is their second victory against the Centenary Ladies. With this win, the men's team have achieved a four-game winning streak, hopeful to keep it until conference.
Perhaps the new Pirate mascot, unveiled during the men's game, will bring both team some luck for the season!