Voter-Friendly Campus Designation Goals for Election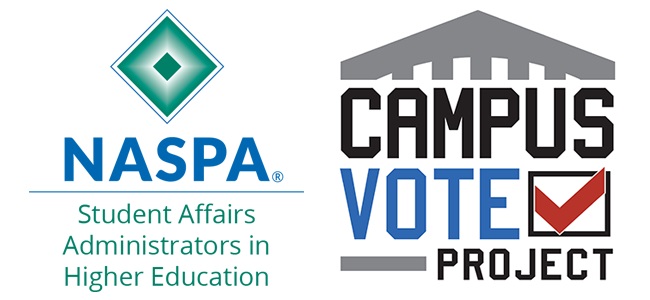 The offices of Community Engaged Learning and Student Activities have partnered in pursuit of political activism on campus as the general election approaches. Called the Voter Friendly Campus Designation Plan, broad goals for the 2016 election focus on facilitating conversations and collaborations among different political perspectives, promoting civil, public discourse, and increasing voter participation.
Assistant Director of Student Activities Jason Chapman remembers the enthusiasm the 2008 presidential election and the 2010 gubernatorial races brought to campus, and he looks forward to another wave of engagement.
"At Southwestern we are charged with creating bright, moral, and courageous leaders, and I can think of no other way to lead than by helping select those who lead our cities, counties, states, and countries," said Chapman. "Past experience with voting initiatives has taught me that if there isn't an intriguing election, it's easy for people to lose the importance of voting."
  One way to achieve such voter turnout comes from making SU an early-voting polling location on October 26. Paired with voter registration tabling the first week of October, students will have convenient opportunities to exercise their right to vote.
"In 2014, SU had 74.25% registered to vote. Only 54.52% of registered voters actually voted in the 2012 election," said literature handed out at the first voter-friendly campus meeting.
The coalition planning some of these campus events include students, faculty, and professors intent on supporting civil discourse. Since SU has active College Republicans and College Democrats clubs, a bipartisan approach signifies an agreement to work towards educating the campus.
"A bipartisan dialogue to me means both sides presenting their beliefs without attacking each other, belittling each other, or disrespecting each other. Politics breeds passion in people and it's hard to forget that we are all united as Americans and as the Southwestern community," Chapman said.
  Students agree that bipartisanship works most effectively on a college campus, where a range of political perspectives exist and possibly clash.
"I think that approaching this in a nonpartisan way is ideal. At the end of the day, we are all college kids that aren't really sure what exactly we are doing in life (at least that is how I feel), so it wouldn't be conducive to the goal of increasing campus voter turnout if I were to constantly barrage everyone on campus with the Democratic Party and someone else were to constantly barrage everyone with the Republican Party.," Sophomore Danyale Kellogg said.   Some ways in which bipartisan conversations will occur are through debate watching parties, faculty panels, an election fair, and a possible alumni-in-politics showcase. These events will occur alongside other student organizations' activities, all of which are shared on a new Google Calendar available by contacting sophomore Natalie DeCesare.
  "As the Texas Civic Ambassador for Southwestern, I am tasked with providing avenues for political discussion and information, and I hope students feel comfortable getting involved through an educational perspective rather than a strictly partisan perspective," DeCesare said.
  Student Government Association has planned their fall forum to discuss the 2016 election and align with the goals of civil discourse.
"One event I am personally looking forward to is the faculty panel discussion, which is planned for October 20th in the Bishops Lounge," said Presdient of SGA Oscar Barbour. "This event will host a panel full of university professors who are well read on national issues and the election process, and they will participate in a mock episode of the old political talk show, Crossfire."
Students will soon receive email communications inviting them to participate in the election fair, learn about ballot access, and sign up for an election-day shuttle service.
"The quantitative goal of this initiative is to see our campus rank above the national average in number of voters registered and number of voters actually voting," Chapman said. "Our campus culture goal is to see people having positive discussions about their differences, and seeing people live out our core values of "respecting the worth and dignity of others."
  The next voter-friendly campus initative meeting is schedule for Thursday, September 22 in the McCombs Ballrooms. All students are invited to attend and relay information to their student organizations.