New Science Building Takes Over Campus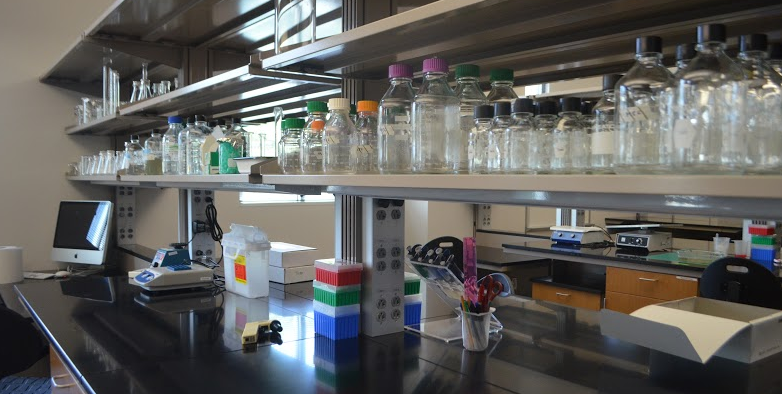 By: Julie Swets
The Southwestern community is immensely pleased with the completion of Phase One of the Fondren-Jones Science Building, which was unveiled in late March.
The consensus is that the best part of this building is its size. The new labs and classrooms purposed for biology, chemistry, and physics are so massive that they have absorbed the building space containing the classrooms and offices for the more superfluous, trivial areas of study, including English, Modern Languages, and basically all other humanities, fine arts, and social sciences. Actually, the FJS has ended up taking over almost the entire campus.
"I'm just sorry we didn't put those buildings to better use even sooner," said Junior Stem Isbest. "Now we can all study what's important."
Southwestern administrators also chimed in on the success of the endeavor. "Sure, we tell people we're a liberal arts school, but we're not gonna spend money on that stuff," commented proud biochemistry professor Dr. Whoissha Kespeare. "Fancy libraries just don't get you enrollment nowadays!"
The first phase of the addition to the existing building cost Southwestern at least $100 million. After realizing they still had to somehow afford a whole Phase Two of renovation, Southwestern's Executive Financial Committee warded off intense panic only by increasing students' annual tuition by 3.4%. Luckily, even though the real reason for the tuition increase was initially concealed, most of the student population is thrilled to accidentally support education in the natural sciences, particularly physics, as most students are banking on every last one of their physics-major friends to end up as rocket scientists.
Additional funding for the FJS renovation project also came from selling squirrel skins, so if you see fewer of them scurrying around, that's why.
Meanwhile, the few remaining students quickly and secretly finishing their degrees in the liberal arts remain incredibly thankful that maintenance finally got the bats out of the Olin building.