Final Theatre Production a True Story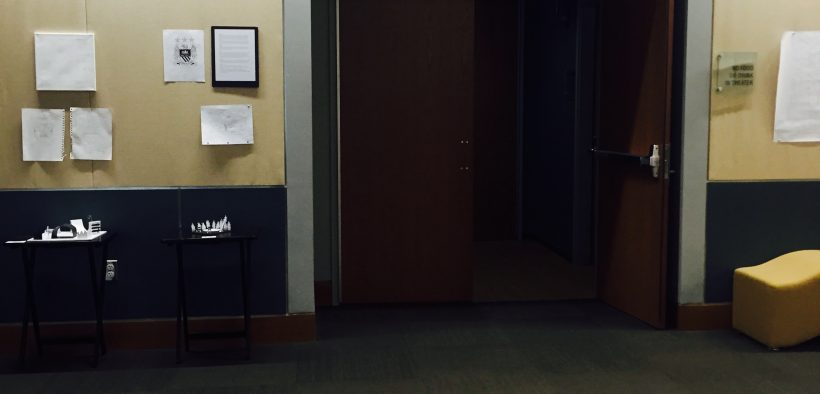 By: Bonnie Lambert
To close out their 2015-2016 season, the Sarofim School of Fine Arts Theatre Department will be putting on Dead Man Walking, a show quite unlike anything the department has done yet this season.
This play is based on a book of the same name, written by Sister Helen Prejean about her experiences serving as a spiritual advisor for inmates on death row. She did not advocate for their innocence, merely for their lives, as she believed that no one has the right to take another's life, no matter the crime. In the book, she discusses everything from the morality of the death penalty to religion to the institutional racism in our justice system.
A movie was made in 1995, starring Susan Sarandon and Sean Penn and directed by Tim Robbins. In 2002, Robbins developed a stage adaptation that could only be performed at schools and universities as part of a project to teach young people about the death penalty.
Prejean's original account chronicles her relationship with Elmo Patrick Sonnier and Robert Lee Willie, two convicted inmates at the Louisiana State Penitentiary. Robbins' version consolidates their crimes and personalities into a single character, the fictional Matthew Poncelot.
Senior Ally Oliphint and first year Dillon Betros play the two titular characters. In a departure from the standard practice of one character being played by one actor, however, the rest of the cast plays multiple characters each. Actors must work to differentiate all their characters through mannerisms and tone of voice and must work to redifine the realtionship their characters have with each other and the environment they are in.
Additionally, a handful of Georgetown community members also join the students onstage. Productions are usually open to the public
"We're working with professional actresses in the community," first year Tristin Evans said. "And their experience and point of view have greatly enhanced the show and my own personal experience working with them."
Auditions for the show were the first week of this semester and rehearsals began in full swing at the beginning of March.
"The rehearsal process has been really challenging," Evans, who plays one of Poncelot's victims, said. "We are portraying real people and real events, so it is an enormous responsibility that everyone wants to get right."
This production coincides with the Shilling Lecture, where Prejean herself will be coming to campus to give a presentation entitled "Dead Man Walking – The Journey Continues."
Dead Man Walking will be dealing performed in the Jones Theatre beginning today, April 15, through the 17 and then next weekend, April 21-24. Thursday, Friday, and Saturday shows begin at 7:30pm and Sunday shows begin at 3:00pm. The Shilling Lecture will be taking place on April 19 in the Alma Thomas Theatre at 7:00pm. Tickets for both events can be purchased from the box office in the Fine Arts Building. Come out to bear witness to thought-provoking discussions of an all too real reality.