Exhibition Featuring the Work of Two Talented SU Artists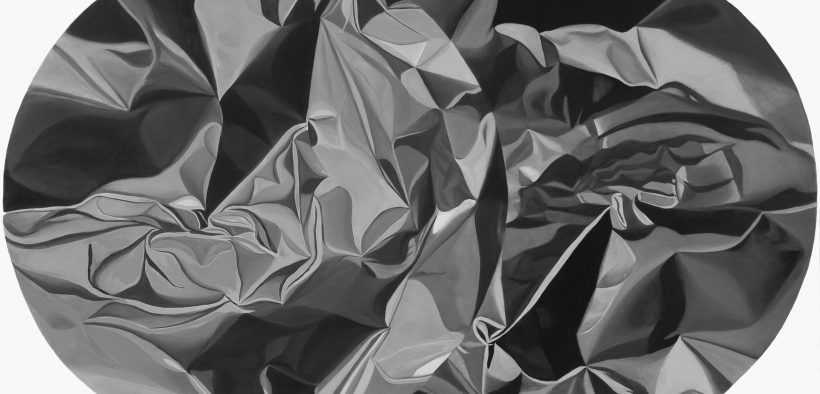 By: Bonnie Lambert
The Art and Art History Department of the Sarofim School of Fine Arts is proud to present another Senior Art Exhibit, featuring works from Ellen Hinds '16 and Kelsey Baker '16. This exhibit serves to showcase the talent of these artists and give the students the opportunity to experience creating artwork and displaying it for public view.
Both of these seniors have created their pieces over the course of the year based on an overarching theme that they have developed and worked on themselves.
Hinds' series is called "Self-Involved." She has painted a collection of life size self-portraits that focus on feminism and its implications in this day and age.
"My series questions what it means to be a woman and to find one's own identity in a culture that tries to define it for you," Hinds says.
Baker's exhibition, "Veiled," features paintings of manipulated photographs of tinfoil that have been warped to be reminiscent of mathematical and geometric structures.
"My work investigates the ways in which one can be led by a painting to follow it in a specific direction, and how one can be fooled about the true identity of an image," Baker says.
Art has been a longtime passion and a constant presence in the lives of both of these students.
"I grew up around my godmother, a glass etcher, who has been a working artist my whole life," Baker says. "Having her as a role model has been the biggest influence on my decision to pursue a career as an artist."
As creatively rewarding and introspective as the entire process has been, preparation has been a lot of work and, in the end, a learning experience.
"Tying yourself down to one body of work, while very tedious, can be extremely enlightening," Hinds says. "Spending a long period of time studying one thing is very valuable in comparison to spending that time jumping around from subject to subject."
"If I hadn't attended Southwestern," Baker adds, "I probably never would have found the confidence to dedicate myself to being an artist."
The exhibit will be open March 28 through April 4 with a reception on Thursday March 3 from 4-6 pm in the Fine Arts Gallery and is free and open to the public.