A Response to the Increase in Tuition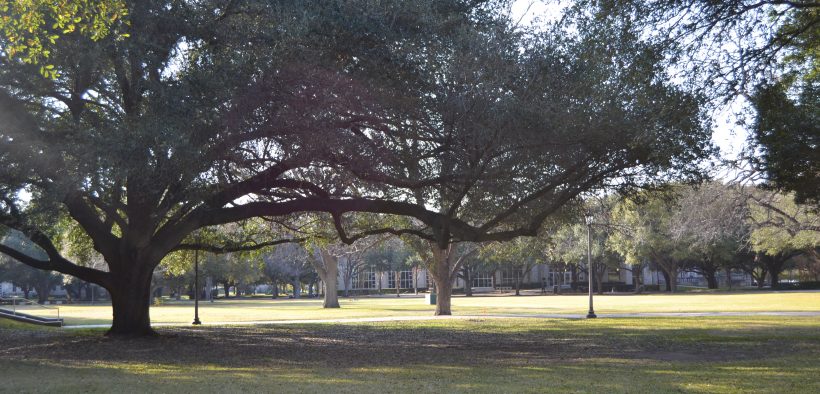 Photo by: Sherlyn Ong
By: Esteban Woo Kee
On February 23rd, Southwestern students and their parents received an emailed letter from President Burger announcing a 3.4% collective increase in tuition, room, board and fees for the 2016/2017 academic year. This should not have come as a surprise to current students who had seen a similar increase the year prior. First-Year students should know that our yearly collective increase has remained constant around 3-4% for several years. Our tuition for the upcoming year will be $39,040, which is still less than many national liberal arts colleges whose tuition and fees start at the $40k mark.
Southwestern attracts a lot of prospective students with its healthy merit scholarships, however they remain fixed for four years while tuition rises at a steady rate. Assuming that a student's Expected Family Contribution (EFC) remains constant or increases during their time at Southwestern, their family will likely have to handle the remaining costs out of pocket or look for additional Financial Aid options.
"Students can come in for Financial Aid counseling to see what their options are if they're having trouble accounting for the increase," said James Gaeta, Director of Financial Aid. President Burger's letter pointed to the $30 million allocated to Financial Aid for the upcoming year, according to Gaeta this budgetary allocation has also steadily increased every year.
I think that this increase in tuition, though unsurprising, can lead to some insightful questions about Southwestern's future as a national liberal arts college. Many elite private liberal arts colleges have smaller yearly tuition increases and can meet 100% of need for their students. That being said, many of these institutions ranked higher than Southwestern by sources like U.S. News and World Report, think Williams College or Amherst, have larger endowments and less financially needy students than Southwestern. They are better equipped to cover all the demonstrated need of their students. As we move forward as an institution, do we have the resources to keep Southwestern accessible to economically diverse students? As someone who would not be able to afford this liberal arts education without merit scholarships, I think it is crucial that Southwestern maintain steady tuition increases that do not overwhelm the families of its students.
"Every year more and more private schools have to justify their existence, they constantly have to make the case about why their higher cost is worth the investment" Gaeta said.
I think that this tuition increase is a great reminder for students about the reasons they chose to attend to Southwestern and what they want to get out of their education here. It is also a reminder to us students to know where our tuition dollars are going and keep the school accountable for its budget.