Financial Aid and Scholarships: Donations Support Lifelong Learning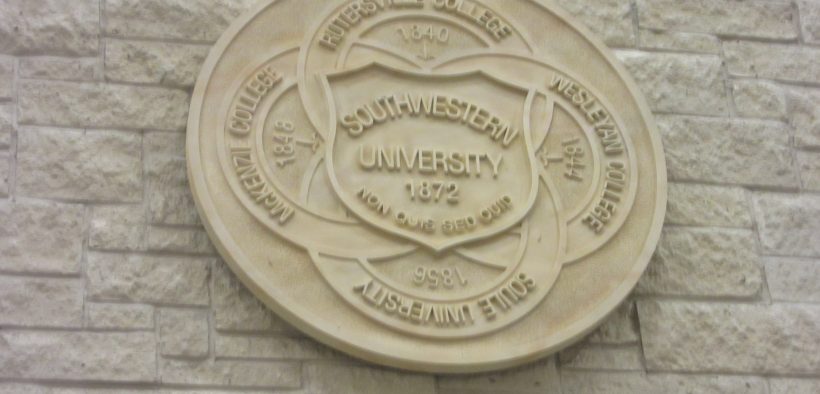 By Devon Bradley
The process of financial aid can seem daunting at first glance. With the rising cost of tuition each year in schools across the nation, many students are finding it harder to pay for their college. Fortunately, Southwestern offers many options regarding financial aid and scholarships.
For students looking to access these options, an important date to remember is March 1, the deadline for submitting the Free Application for Student Aid (FAFSA) . Students must submit their FAFSA every year that they require aid.
"What a lot of people mean when they talk about financial aid is that they mean the "free money" [in the form of]  grants and scholarships," Director of Financial Aid James Gaeta said.
Financial aid is an umbrella term that refers to any grant, scholarship, loan or paid employment that is offered to help students meet their college expenses. The university awarded $30 million of aid this past year. There are two classifications of financial aid: merit-based or need-based. Need-based aid is awarded based on the individual need of the student as determined by the information submitted on their FAFSA, while merit-based aid is awarded based on academic achievement.
The merit scholarship program at Southwestern is conducted by an admissions officer upon reviewing a student's admissions application. Factors taken into account when awarding these scholarships include a student's academic performance, rigorous coursework, provided writing samples, standardized test scores, extracurricular activities, and demonstrated leadership. The funds for merit scholarships are provided by alumni, parents, friends of the university, foundations, and general budget allocation.
Christine Bowman, Dean of Admission and Enrollment Services, oversees the Enrollment Services division, which includes admission and financial aid.
"For many families, the financial resources that Southwestern (and the federal and state government) provide in a financial aid package are critical in a student's ability to join and stay in the Southwestern community." Bowman said.
For those who find that their financial situation has changed, they are encouraged to visit the financial aid office to see if alternative funding options are available or if adjustments can be made. Aid is awarded in the form of loans and merit scholarships to students who do not meet the eligibility requirements for federal and state aid.
For students planning to study abroad during their academic career, the aid process is a bit different. Limited funds are set aside, but students can take their loans and Pell grants that are already part of their financial aid package. Students are encouraged to look for outside scholarships to help offset the cost of their study abroad experience. Another option is to inquire within academic departments about specific grants or scholarships for study abroad.  
To supplement the academic opportunities students receive during their time at Southwestern, the Office of National Fellowships and Scholarships serves to share and distribute information about a wide variety of opportunities, such as fellowships and scholarships, and counsel students about which are potential fits for their talents and interests.
Fellowships are monetary awards  offered by an institution, organization, or foundation to support academic work, research, or specialized training and are granted to students with a high record of achievement in a given academic, artistic or athletic discipline, or those who are interested in a particular field of study.
"Students should talk with me and start setting goals as early as possible," David Gaines, Director of National Fellowships and Scholarships, said.
In recent years, the costs of higher education have surged. to a record high and it is becoming harder for students and their families to afford college. It is more important than ever to be aware of and to explore the numerous amount of resources and opportunities available on campus.