Hispanic Heritage Month Commemorates Growth in Latino/Hispanic Population at SU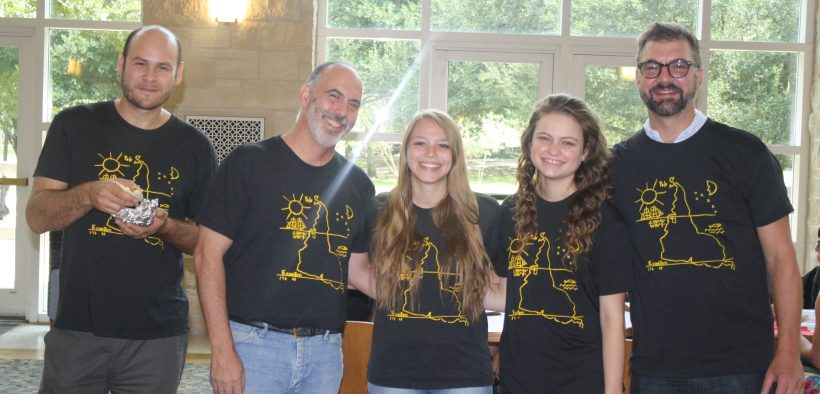 By: Esteban Woo Kee
Students and faculty commemorated recent growth in the Hispanic/Latino presence on campus by organizing events for the National Hispanic Heritage Month, occurring September 15 to October 15.
Celebrations began on September 15 with a screening of Latinos Beyond Reel, a 2013 documentary that examines how Latinos are portrayed in the American media. It challenges media stereotypes about Latinos and explains the negative effect that these kinds of portrayals have on the Hispanic community.
"The film looked at how Latinos have been represented historically and used more recent examples" senior Guillermo Alvarado, president of Latinos Unidos (LU) said.
The second major event of the month was a luncheon on September 25 with Anthropologist Elizabeth De La Portilla of San Antonio Community College. Organized by LU, Kappa Delta Chi (KDChi), and departments Latin American Border Studies (LABS), Race and Ethnicity Studies (RES), Anthropology, and Feminist Studies.
De La Portilla discussed her research on Curanderismo, a practice of spiritual healing with deep roots in Mexico and the Southwestern United States.
Curanderismo, according to associate professor of Philosophy Omar Rivera is one example of a cultural tradition that Latino students previously had to leave at home when they assimilated into white dominated academic settings.
"What Elizabeth De Portilla shows is that now Latino and Latina students can affirm who they are, where they come from, study their lineages, and still be successful in an academic environment" Rivera said.
Heritage celebrations also included a taco lunch hosted by the Americas North by South Paideia cluster held on September 30 and a Latin dance night to occur within the next two weeks. Besides the events that will end on October 15, the importance of this year's Hispanic Heritage Month is the dialogue that it furthers about Southwestern's Latino presence.
According to the Office of Institutional Research, a quarter of current Southwestern students identify as Hispanic. Organizations under the Coalition for Diversity and Social Justice like LU and KDChi offer safe spaces for students of marginalized backgrounds and academic programs like LABS and RES further understanding and inclusion of the Latino population on campus. A story about Southwestern's Latino presence will be featured in a future issue of the Megaphone.